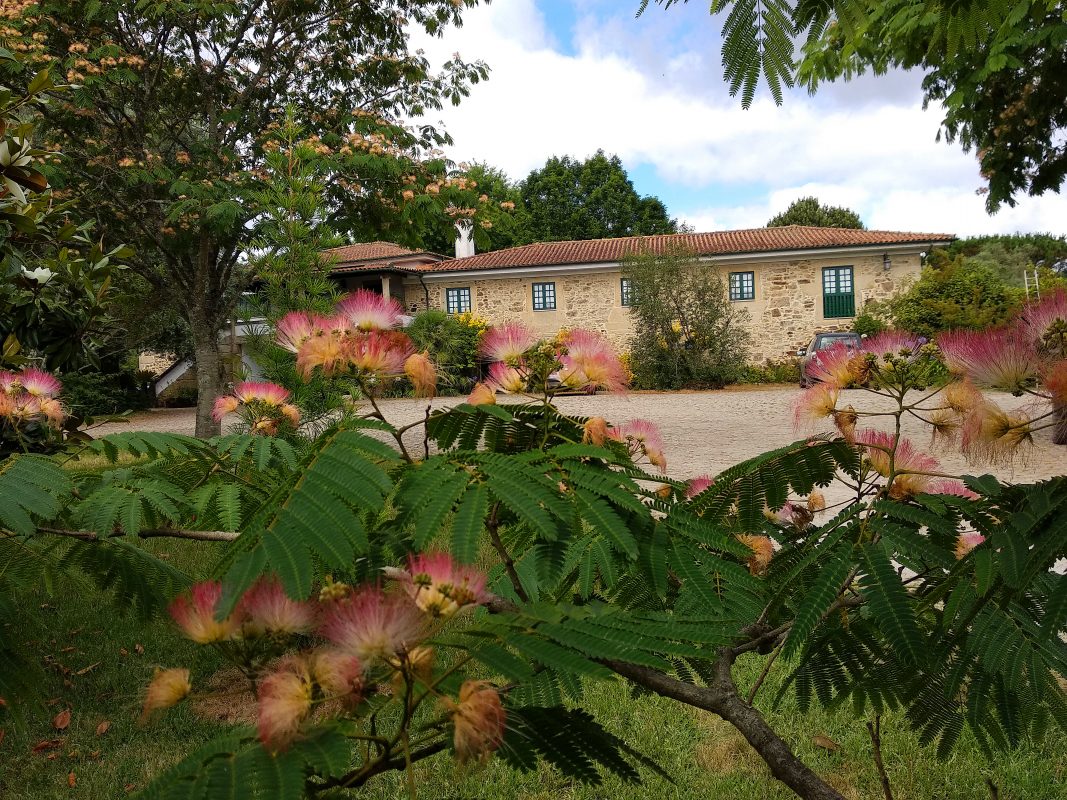 Sobreiro's House is a stately home whose origins date back to the XVI century, inserted in the center of a property with 160,000 m2, of which 130,000 m2 are for kiwi cultivation and the rest are integrated into two ponds, a wooded park, tennis court, swimming pool, gardens and vegetable garden.
Due to its state of degradation, since 1989, the house has been completely restored, taking care not to alter the original design. The surrounding land, until then dedicated to various agricultural products, was replaced by the cultivation of kiwis.
Given its good location, both by access and by geographical situation, you can enjoy good times: on the mountain, on the beach and visit the monuments of the surrounding cities. Or stay in the house and enjoy the contact with nature that will provide you with peace of mind and a vacation from which you will be renewed.
We welcome you.